Kids cotton character face mask shark bunny lion tiger dog children's face covering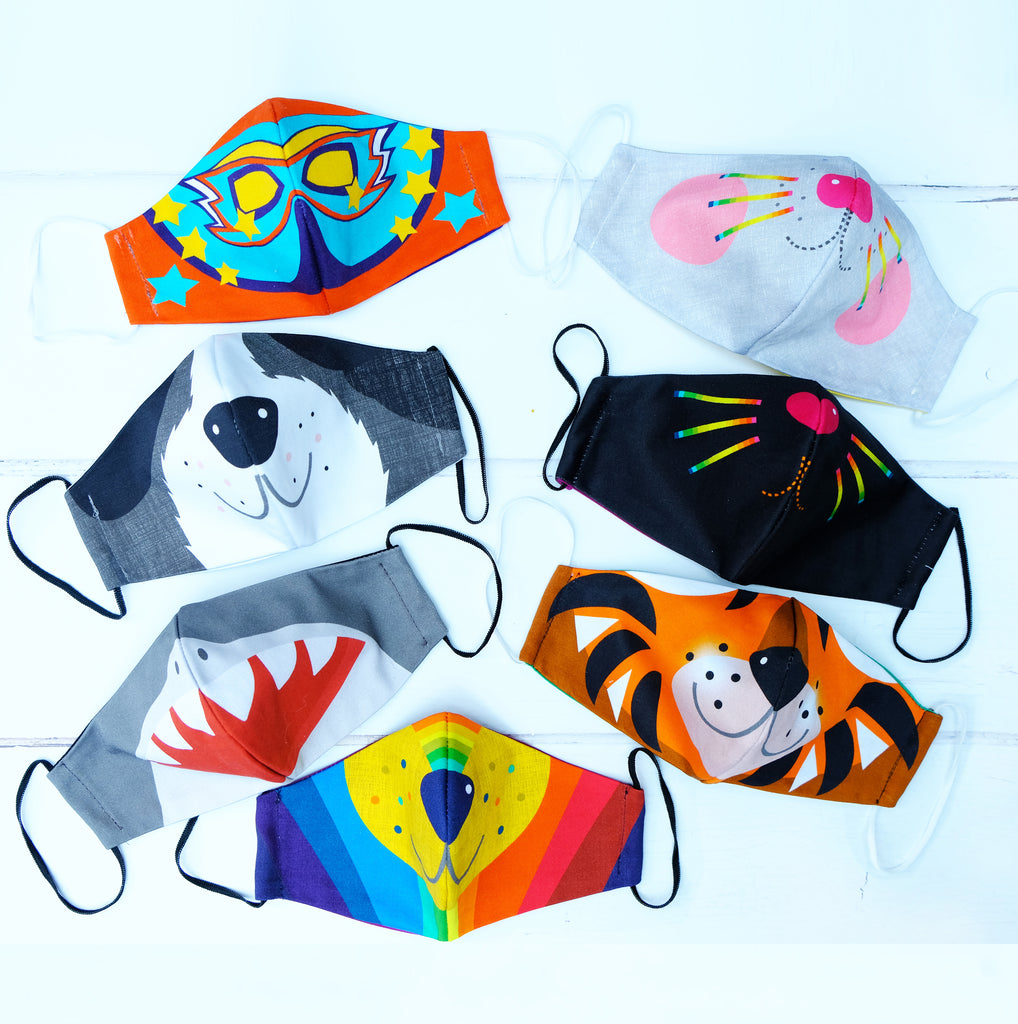 A fun to wear child's or teen character face mask in six designs.
Hope Rainbow Lion , shark, cat , bunny, dog or tiger
If you are wearing a mask , this is a great way to make the process easier and fun for your family.
Optional matching ears head bands available.
Made from 100% cotton, fully lined in cotton poplin.  Fully  machine washable.
Each mask comes with ear loop elastic ready for you to tie to your unique fit.
Masks are not designed for medical reasons
Please supervise wearing of masks with children. Suitable  for children 4 years and above