Fun rainbow face covering mask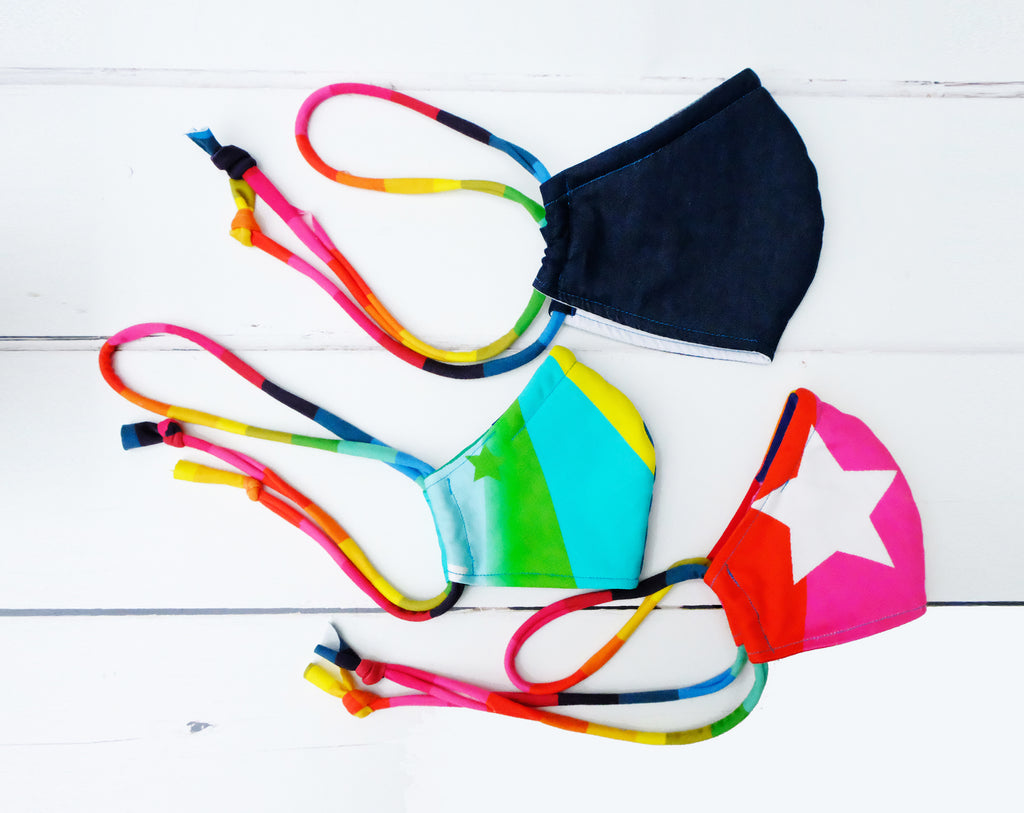 A fun to wear rainbow face mask for kids and adults

Made from 100% printed cotton, or cotton chambray fully lined in cotton poplin.
Fully machine washable.
The shaped mask gives good mouth & nose coverage, whilst feeling less restricted over the mouth.
The super soft rainbow tie is lovely and stretchy to keep the mask in place.
Place over the head, and tie at the back.

Masks are not designed for medical purposes.
Always supervise wearing of masks and use of ties with children,
Suitable for children 2 years and above.

Small mask fits ages 3-10yrs
Regular mask fits teen to adult.

Choose from pinks rainbow, blues rainbow or denim chambray.
This design matches our superhero capes. Print placement will vary between masks.
Please note there is a 1-2 week wait for this item due to high demand