Wild Things Dragon pattern Cape and mask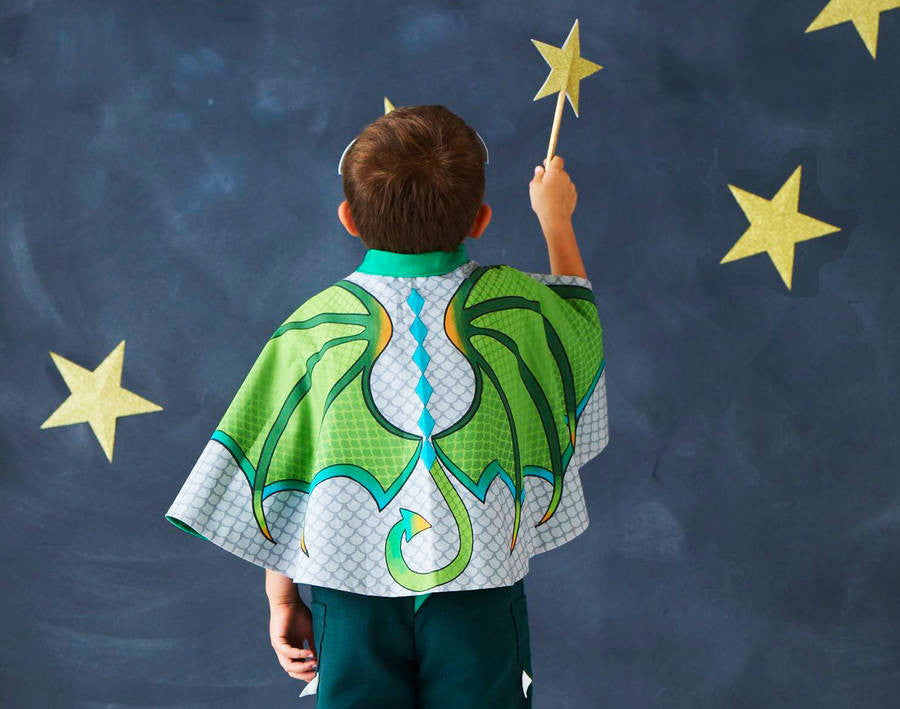 Wild Things Beautifully dragon wings cape set for endless play.
Beautifully designed pattern to spark the imagination of any little girl or boy ,thedragon fancy dress cape wings come with a matching mask, and make a perfect gift.
Completely unique and exclusive to Wild Things printed and made in very small batches here in the UK.
Dragon costume Capes are one size and suitable from 3 years to 8yrs
Availble Wild Things cape designs:
Butterfly
Owl
Rainbow bird
Superhero
Magic cape ( suitable for a king or queen)
Angel
Dragon
Each kids  cape is fully lined.
Fastens with velcro at the neck for ease and safety.
100% cotton. Masks backed with soft felt.