Spectrum Print Rainbow Dress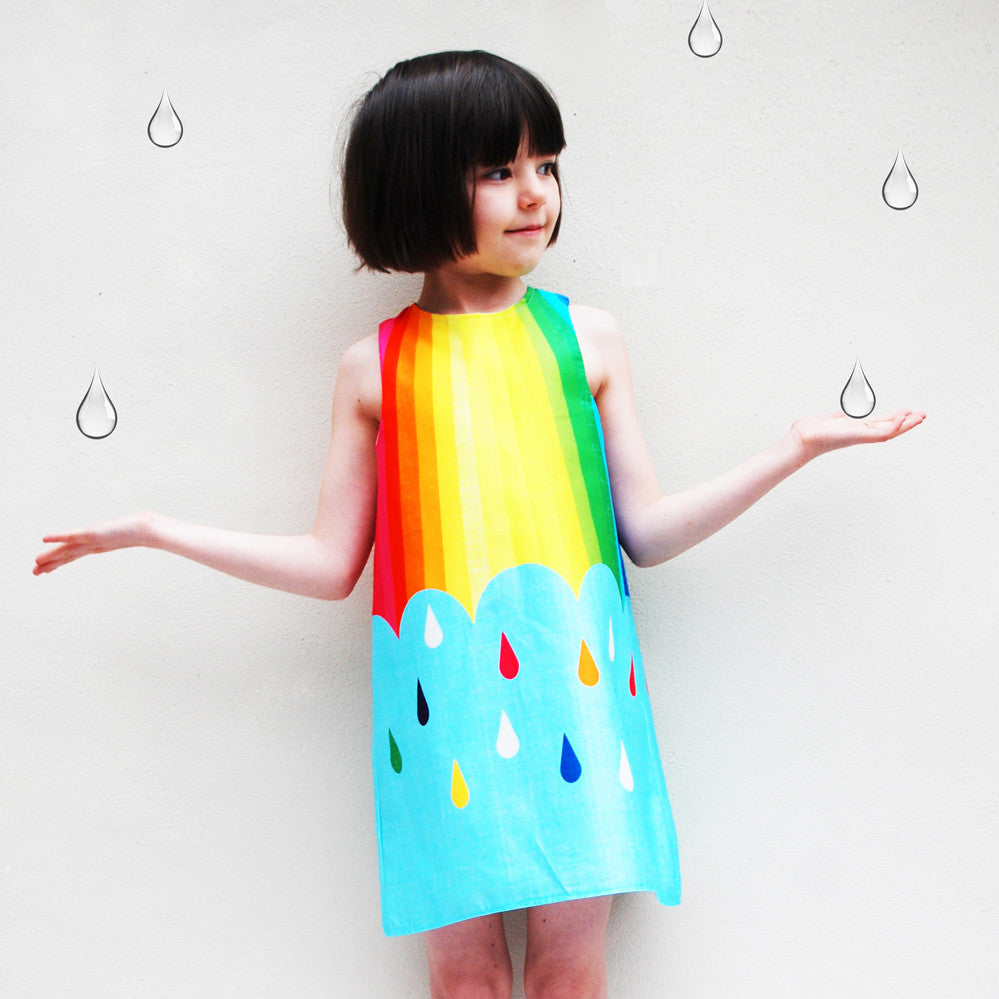 Rainbow spectrum A line dress,in a limited edition digital printed in the UK and
exclusive to Wild Things.
Inspired by a walk in the sun and the rain,with a lovely 60's feel.
A line cut with a single back button fastening.
Wear for every day or for a special party,this practical little girls dress can be worn on its own or layered with tops and tights.
Made from 100% cotton sateen,fully lined in cotton voile.Spring/Summer weight.