Bee Wings Cape and mask with bee wildflower seeds. 3-9yrs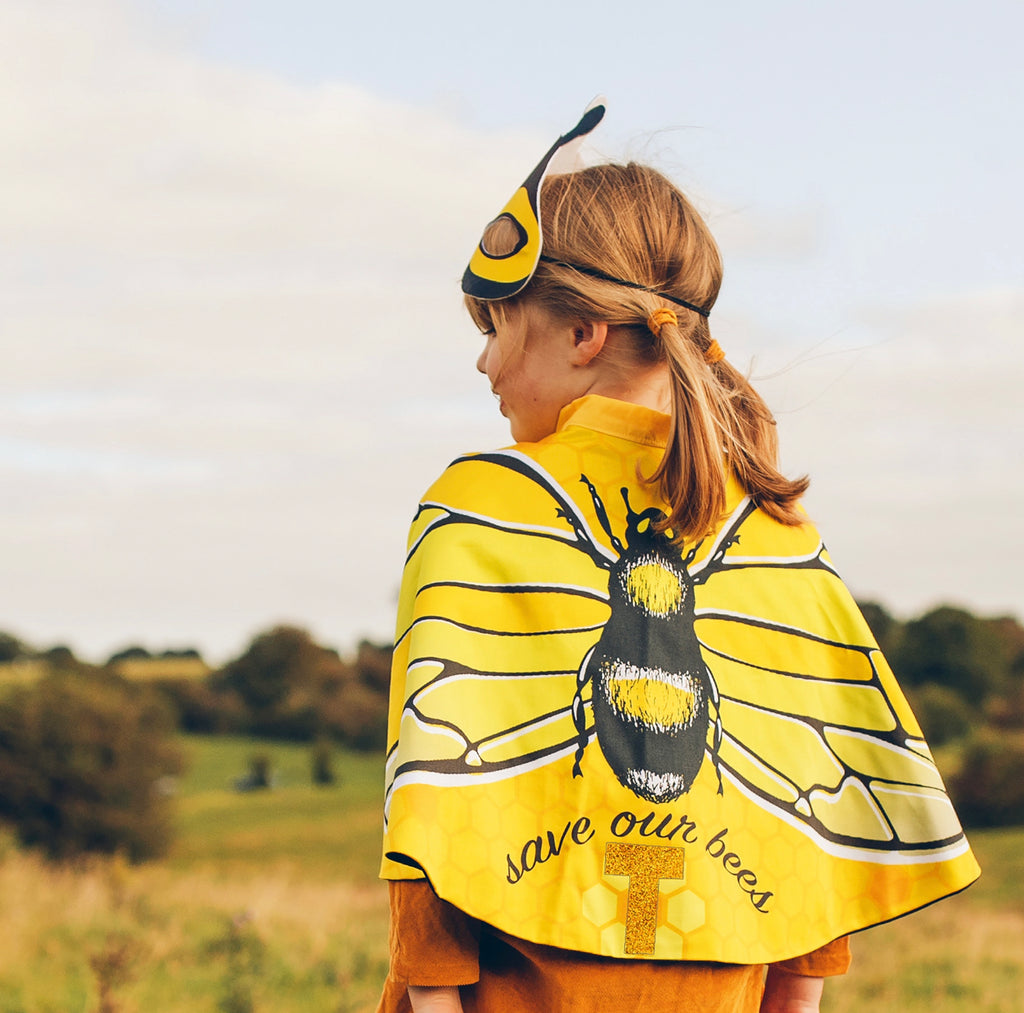 Beautifully designed bumble bee wings cape and mask set using vibrant colours and digitally printed, new to Wild Things
Wildflower bee friendly seeds included to make this a perfect gift for young nature lovers
These capes are so vivid and bold, they're sure to spark the imagination of any little girl or boy.

Completely unique and exclusive to Wild Things printed and made in very small batches here in the UK.

Our play Capes are one size and suitable from 3yrs to 8yrs. UKCA tested and nightwear tested for safety.

Each kids fancy dress cape is fully lined.
Fastens with velcro at the neck for ease and safety.

100% cotton. Masks backed with soft felt. Please note Safety warnings.