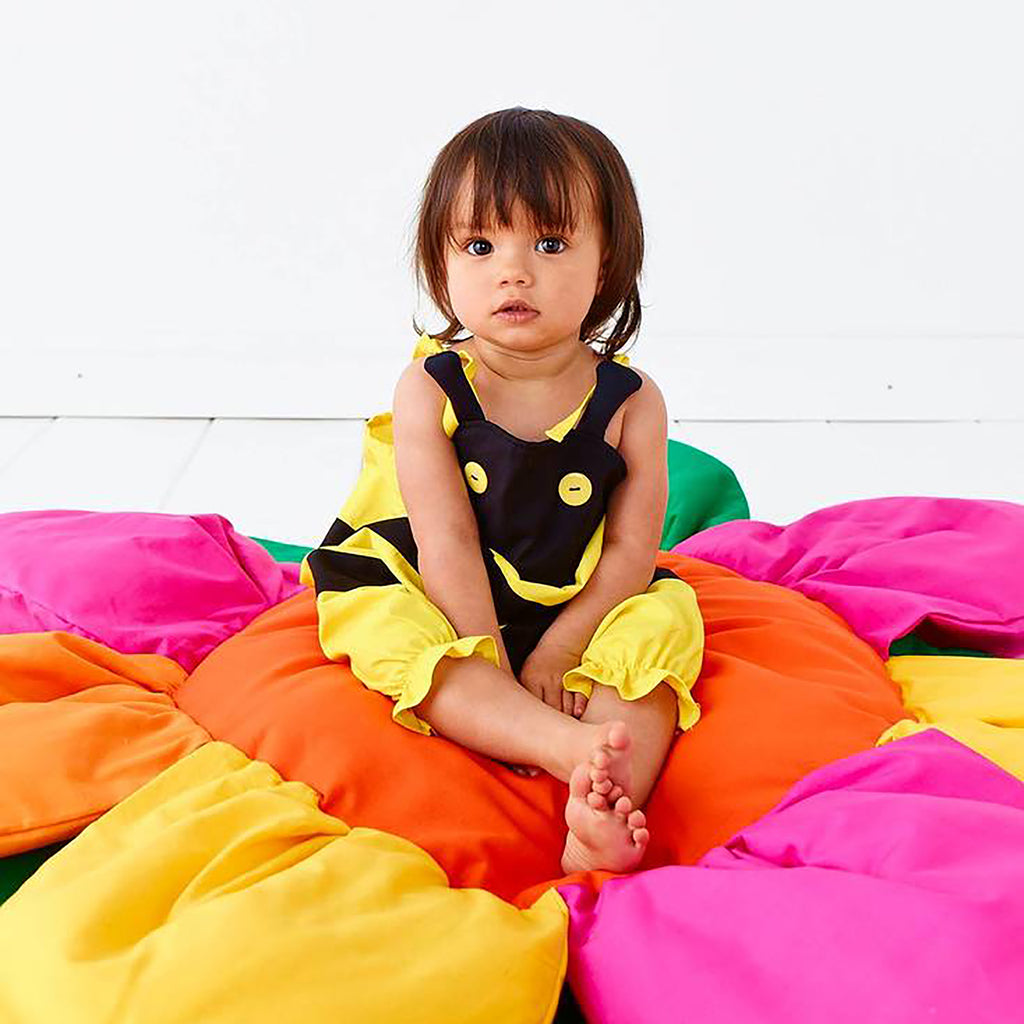 Bumble bee summer romper for baby.
Made with a yellow soft cotton with hand applique stripes ,complete with a bee face and antennae.
Great as a baby gift, or for a photo shoot.
Lightweight, and easy to layer with a tee underneath,or wear on its own.
Ties at shoulders for easy removal.
Cut above the ankle to show off those gorgeous feet.

This little flower romper is perfect for the beach,and lazing round on hot summers days.

Summer bumble bee romper costume available sizes :
age : height

3-6 mths 68 cm
6-12 mths 76 cm
12- 24 mths 83-90 cm
2-3 yrs 98 cm
3-4 yrs 104 cm
4-5 yrs 110cm
5-6yrs 116cm

100% cotton washable at 30degrees.